Love your dog but not their behavior?
We can help! Positive solutions for your pet's behavior problems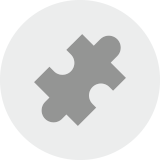 Problem Solving
I am a problem solver. My passion is helping dogs overcome their behavior concerns and become stable, and happy, and well-adjusted companions to the people who love them.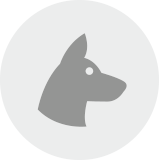 Personal Training
Because each dog is an individual with individual training needs, all training programs are designed with personal attention and detail to each client's individual training needs.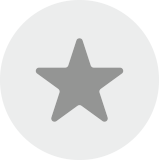 Why Choose Us
With over 35 years of experience and continuing education in the science of dog behavior and training, I can help you help your dog overcome their behavior concerns, and help you build the relationship with your dog you dream of having.
Linda is amazing, both as a trainer and a person. Her knowledge base is unrivaled, as is her ability to translate this knowledge into helpful, usable suggestions for her clients. Dogs walk away from her classes with a stronger sense of self control, and clients walk away from her classes with a better understanding and a more fulfilling, comfortable relationship with their dogs. As a CVT and a Veterinary Behavior Technician, I often refer my clients to her for general training, as well as behavior problems. As a client of Linda's, I am grateful for the relationship she has afforded me with my Border collie mix, Kishi.
Linda is a miracle worker! My dog Molly, a rescue terrier mix, has suffered from separation anxiety since I adopted her. I tried several other trainers before coming upon Linda's services. What a difference an educated and dedicated trainer like Linda makes. She was so encouraging and sympathetic to my concerns. With her help, Molly is now anxiety free and comfortable being left home.
Thank you, Linda, for your invaluable help in teaching our new puppy, Canyon, to relax when in his crate, and when being left alone. We were so concerned and heartbroken over his screaming and thrashing about every time we put him in the crate, or even tried to leave the room. Other trainers told us to just let him work it out, but when we tried this Canyon just got worse, even breaking a tooth as he tried to bite his way out of the crate. We are so fortunate to have found you. Without your help, we don't think we would have been able to keep our precious boy. Thank you so much for your expertise. We owe you so much more than just a thank you. You have our gratitude and lifelong referrals should we ever hear of anyone else in need of your excellent services!
Thank you, Linda, for your expertise, compassion and limitless support in helping Bailey learn to be calm and in-control when I leave her home alone. It is so comforting to know she is no longer "freaking out" when I leave, and now just sleeps all day as I am gone.
We adopted Cody from a show breeder at the age of 2 ½ years. Since the day we brought him home he would howl, bark and scratch at the door frame whenever we left the house. We set up a camera so we could watch what our new little boy was doing when we were not home, and he was clearly in a state of distress. It hadn't occurred to us that moving him from a home where he was surrounded by other dogs, night and day, to a home of just two adults would cause him such concern when left alone. We are so thankful to have found you (Linda Brodzik), and for the wonderful coaching and support you gave us in teaching Cody that he was still safe when we left the house. Today our little boy is so calm and unconcerned about our coming and going. He just sleeps or plays with his toys. We can't thank you enough!
Lincoln & Omaha Nebraska's #1 Dog Trainer
I serve dogs and their families suffering from separation anxiety throughout the United States