Linda Brodzik has over 35 years of training experience and continued education in the science of behavior and animal training. She is passionate about this science, having started her studies while she was still in high school. Linda has attended classes through the LifeLearn Program at the Ontario Veterinary College, University at Guelph, Ontario, Canada, under the direction of well noted veterinary behaviorist, Andrew Luescher, as well as Dr. Jack Halap and Dr. Don Mckeown. She has studied with many top dog and animal trainers, animal behaviorists, and veterinarians in the US, Canada, the United Kingdom and from around the world, including Karen Pryor, Kathy Sdao, Ken Ramirez, Malena DeMartini, and Dr. Susan Friedman. Today Linda continues to attend classes, clinics, webinars and workshops on a regular basis to ensure she stays attentive to the most current knowledge in the science of behavior and training. 
Linda mantains membership in several internation professional groups of educated and certified trainers. This allows her to stay abreast of the lastest research in canine behavior and the related science(s), as well as share experiences and knowledge with other professionals from the USA an around the world.
Linda shares her home with a Black and Tan Coonhound named Jolie, a Welsh Springer Saniel named Katie, and an ever growing Leopard Tortoise named Dewberry.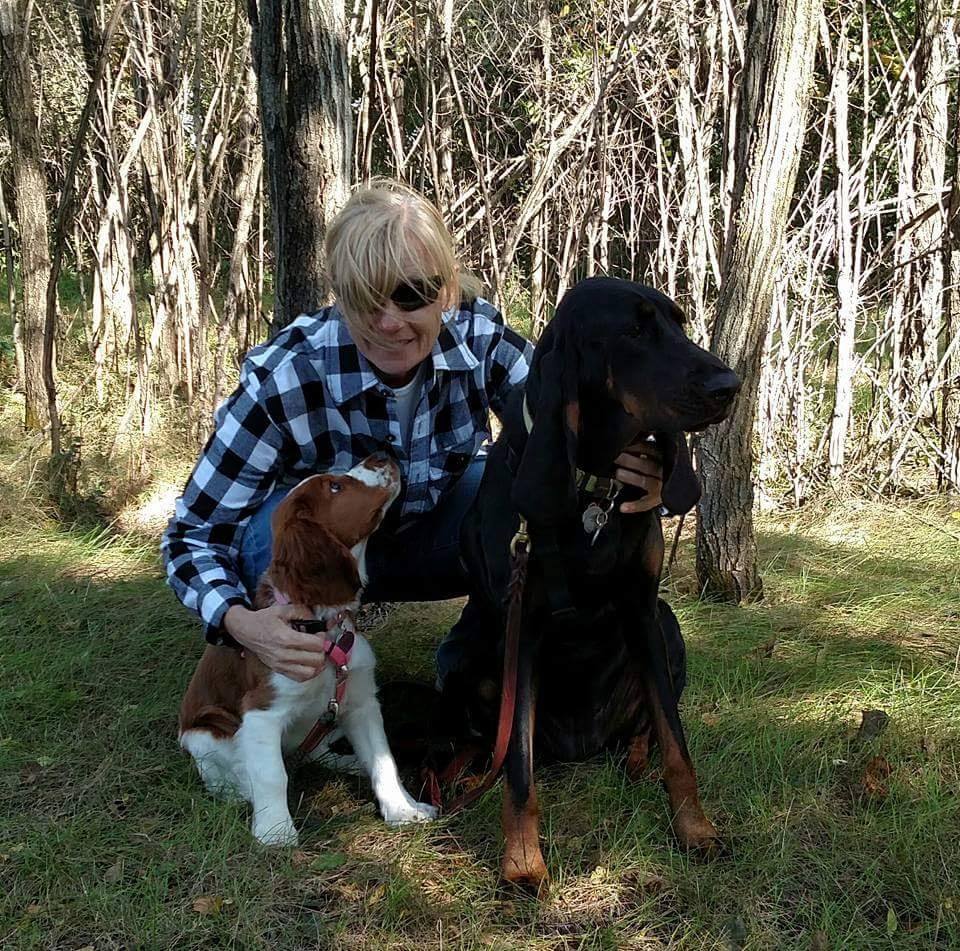 Recent Educational Accomplishments Include:
Professional Animal Trainers Course under the direction of Ken Ramirez. This intensive (5-day) study was presented at the Shedd Aquarium, Chicago, IL.
Living and Learning With Animals – Applied Animal Behavior Analysis, under the direction of Dr. Susan Friedman, Utah State University.
Certified Separation Anxiety Trainer (CSAT) under the direction of Malena DeMartini. 

 

How to Work Aggression A-Z under the direction of Michael Shikashio. This is an intensive study in the rehabilitation and management of aggressive behaviors being displayed by pet dogs using science-supported training methodology.

 

2020 Aggression in Dogs World Conference. Attendee
2021 The Neurology of Stress In Dogs, presented by Dr. Kristina Spaulding. Certificate of attendance/Completion.
2021 Certificate: Certified Family Dog Mediator – L.E.G.S. Family Dog Mediation. This intense course was presented by Applied Ethologist Kim Brophey.
2021 The Aggression In Dogs World Conference. Attendee. 
2023 Building Resilience for Adolescent Dogs presented by Dr. Kathy Murphy and Bobbie Bhambree.
2023 Un-Chase presented by Alexis Davision KPA CTP, CPDT-KA
2023 Puppies: Are we teaching the right things? presented by Dale M. Ward VSPDT
Linda is a member of these continuing education groups:
Certified Separation Anxiety Trainer (CSAT) Closed FB group for the continued discussion and presentation of cases and research pertaining to Separation Anxiety (Isolation Distress). 
How to Work Aggression A-Z Ongoing bi-weekly live mentoring sessions via Zoom. 
Animal Training Academy Live webinars, podcasts and discussions with trainers, behaviorists, veterinarian behaviorists and other animal- related professionals from around the world. 
International Association of Animal Behavior Consultants A diverse group of domestic and exotic pet animal trainers from around the world.
L.E.G.S. Applied Ethology Family Dog Mediation Group.
The Pet Professional Guild "The PPG promotes the use of positive operant methods, both personally and professionally, and holds that all training should be conductedin a manner that encouragespets to enjoythe process, which will, in turn, lead them to becomemore confident and well-adjustedpets. PPG members optimize the use of applied behavior analysis to systematically identify and resolve problem behaviorsusingthe least aversive and intrusive methods, tools and equipment. Further, both the PPG and it's members actively recommend against the use of any training tools and equipment whose purpose and/or intent is to interrupt or redirect behavior using fear, force or pain."
Linda has been featured on TV and radio programs discussing dog behavior and problem behavior rehabilitation.
Her professional articles concerning dog training and problem behavior rehabilitation have been featured in several dog training and pet-related magazines and newspapers.
Linda lectures to both pet professionals, such as veterinarians, vet techs and dog rescue workers, as well as to pet owners, sharing the knowledge of science-based positive reinforcement training methods.
She has been instrumental in establishing the Holy Waggers Therapy Dog Program at First Presbyterian Church, in Lincoln, Nebraska.
Linda's main interest as a dog trainer concerns emotional issues such as fear, anxiety, and aggression. She thrives to find positive science supported solutions that build trust and ability between dogs and their owners. Her analytical mind and ability to focus on great detail are strong assets when evaluating canine temperament and behavior issues, and in setting forth a comprehensive and well-structured dog training program.
She has lived with, trained, and shown in both conformation and obedience trials, as well as being  active in teaching scent detection and beginner level tracking to German Shepherd Dogs, Cocker Spaniels, Collies, Boxers, and Bullmastiffs.  
Although Linda specializes in the training of dogs with behavior concerns, she has also trained exotic birds (parrots), horses, and a plethora of other farm and pet exotic animals, using positive reinforcement training methods. 
Linda worked on referral for 16 years for the Minneapolis, Minnesota Dog Walden, Animal Control, where she did behavior consultations and rehabilitative training for dogs who received Potentially Dangerous, or Dangerous Dog citations
When Linda is not working to assist her clients and their animal companions, she takes pleasure in spending time outdoors, hiking, biking, kayaking and practicing archery. She also enjoys being creative through writing, music and artistic ventures.  
Linda lives in Lincoln with her family, which includes their animal companions Jolie, a Black and Tan Coonhound, Katie, a Welsh Springer Spaniel, Dewberry, an ever-growing, African Leopard Tortoise, and Kelyn and Odin, her two parrots.
Before moving to Lincoln, Nebraska in 2016, Linda owned and operated large and thriving behavior and training businesses in both New York and Minnesota. In both locations, Linda worked closely with local veterinarians to help clients relieve their dog's behavior and training concerns. 
Continued education and keeping up with the latest research and findings in companion dog related science and learning is very important to Linda. Some of Linda's educational accomplishments in 2020 include graduation/certification in/from:
LLA Learning & Living With Animals. Applied Animal Behavior Analysis. Under the tutorial of Dr. Susan Friedman. Professor Emeritus, Department of Psychology, Utah State University.  
Attendee: Aggression In Dogs Conference 2020. This intensive three day conference included lectures focusing on aggressive behaviors from a learned, physiological, neurological  and ethological perspective. 
Linda attend twice monthly live forums addressing canine aggression and it's treatment.
Twice monthly Linda attends live webinars focusing on canine behavior, learning, problem behavior and it's rehabilitation, as well as other aspects of providing a healthy and enriching life for our canine companions.
Linda Brodzik is a member of the organizations listed below. These national and international groups of domestic and exotic animal trainers allow her to share knowledge, experiences, and ideas with trainers from all over the world.
I have always been fascinated by how dogs learn and how we can better communicate with them in training.  
Relationships – good ones at least – are built on trust, respect, support, and love. This should be reflected in the relationship we have with our dogs, and the training methods we use to teach them. Training should be all about deepening and strengthening our relationship with our dogs. Positive, pet-friendly and supportive training methods build trust, cooperation, attention, and stronger bonds. 
At In Relation With Dogs – Behavior Solutions, I not only focus on training your dog, but also you, as you are your dog's lifelong companion and trainer. By giving you the skills to understand your dog's behavior, how he/she learns, and how to effectively communicate your lessons, you will be empowered with the knowledge and ability to teach your dog now and in the future.
As a science-based, educated trainer with over 35 years of experience, I use only science-supported, positive reinforcement methods.  These proven methods build trust, attention, and eager participation in learning and in performance, whether it be in obedience, manners or problem behavior rehabilitation.
Each client and dog is unique with individual needs in training. Because I work one-on-one with you and your dog, I can tailor each training program to you and your dog's specific and individual needs. I listen to your concerns and wishes, coach you through the training process, and help you find real-life solutions that work for you and your dog. I will help you achieve your training goals and build a stronger and even more enjoyable bond with your dog.
I am committed to responding to your questions and needs quickly and with easy-to-understand answers and safe, practical solutions, whether it's about your dog's training program, behavior concerns, equipment, general care, or just for support.
I am here to encourage you every step of the way, even after the training is over. I offer lifetime "technical support" over the phone or via email to continue to guide you when needed.
Are you ready for a positive change?
Dog training success starts here.
Contact Linda today for a free, no-obligation phone or e-mail consult to discuss your dog's training needs.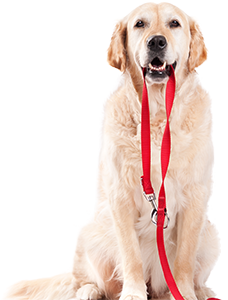 Linda is amazing, both as a trainer and a person. Her knowledge base is unrivaled, as is her ability to translate this knowledge into helpful, usable suggestions for her clients. Dogs walk away from her classes with a stronger sense of self control, and clients walk away from her classes with a better understanding and a more fulfilling, comfortable relationship with their dogs. As a CVT and a Veterinary Behavior Technician, I often refer my clients to her for general training, as well as behavior problems. As a client of Linda's, I am grateful for the relationship she has afforded me with my Border collie mix, Kishi.
Linda is a miracle worker! My dog Molly, a rescue terrier mix, has suffered from separation anxiety since I adopted her. I tried several other trainers before coming upon Linda's services. What a difference an educated and dedicated trainer like Linda makes. She was so encouraging and sympathetic to my concerns. With her help, Molly is now anxiety free and comfortable being left home.
Thank you, Linda, for your invaluable help in teaching our new puppy, Canyon, to relax when in his crate, and when being left alone. We were so concerned and heartbroken over his screaming and thrashing about every time we put him in the crate, or even tried to leave the room. Other trainers told us to just let him work it out, but when we tried this Canyon just got worse, even breaking a tooth as he tried to bite his way out of the crate. We are so fortunate to have found you. Without your help, we don't think we would have been able to keep our precious boy. Thank you so much for your expertise. We owe you so much more than just a thank you. You have our gratitude and lifelong referrals should we ever hear of anyone else in need of your excellent services!
Thank you, Linda, for your expertise, compassion and limitless support in helping Bailey learn to be calm and in-control when I leave her home alone. It is so comforting to know she is no longer "freaking out" when I leave, and now just sleeps all day as I am gone.
We adopted Cody from a show breeder at the age of 2 ½ years. Since the day we brought him home he would howl, bark and scratch at the door frame whenever we left the house. We set up a camera so we could watch what our new little boy was doing when we were not home, and he was clearly in a state of distress. It hadn't occurred to us that moving him from a home where he was surrounded by other dogs, night and day, to a home of just two adults would cause him such concern when left alone. We are so thankful to have found you (Linda Brodzik), and for the wonderful coaching and support you gave us in teaching Cody that he was still safe when we left the house. Today our little boy is so calm and unconcerned about our coming and going. He just sleeps or plays with his toys. We can't thank you enough!
Lincoln & Omaha Nebraska's #1 Dog Trainer
I serve dogs and their families suffering from separation anxiety throughout the United States